Vancouver Lifestyle
& Wedding Photographer
Capturing your finest moments




Booking proposals, weddings, family, & portrait sessions
Have a question? Let's chat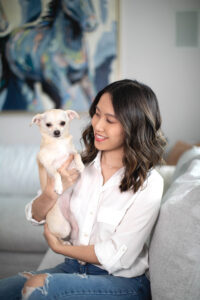 Hi there, I'm Shirley. A lifestyle & wedding photographer based in Vancouver, BC.
I've loved photography since the first time I picked up a film camera and processed my first roll of film in the darkroom. There's something so special about being able to freeze a moment in time for years to come, and I want to help others capture their special moments.
In the last few years, I'm beyond grateful to have celebrated life milestones with so many of you – from proposals and weddings, to maternity sessions and more. I'm open to all sorts of creative projects you have in mind.
Feel free to reach out — I'd love to hear from you!
Ready to capture your special moments, or simply want to find out more? Reach out today and we can create a bespoke photography session just for you.
Currently booking for 2023-2024.
©2023 Shirley ho photography - All Rights Reserved